I was thinking how I wouldn't mind seeing some naked Tom this week on Smallville...it's been too long. Which led to thinking about sex scenes on Smallville. Here are my five favourites!



Instinct If you're playing a character like Ready-to-Mate Maxima, you gotta go all the way with it! And Charlotte Sullivan does, bless her. Maxima needs ACTION! She also has amazing thighs and the director loves filming them.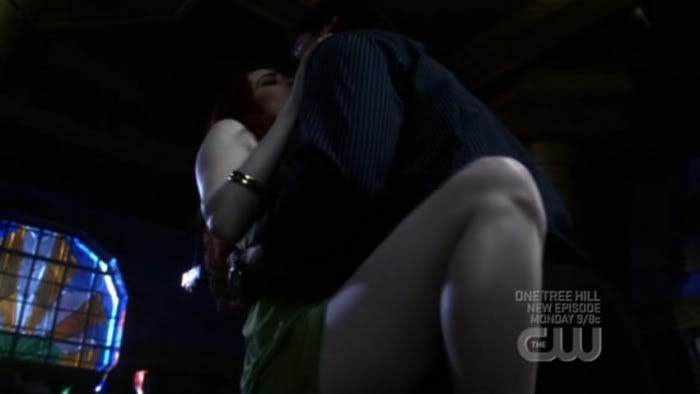 I like when both the characters and the actors look like they're having fun. Devilish smile on Tom and it's hot that Clark & Maxima stand nearly eye to eye.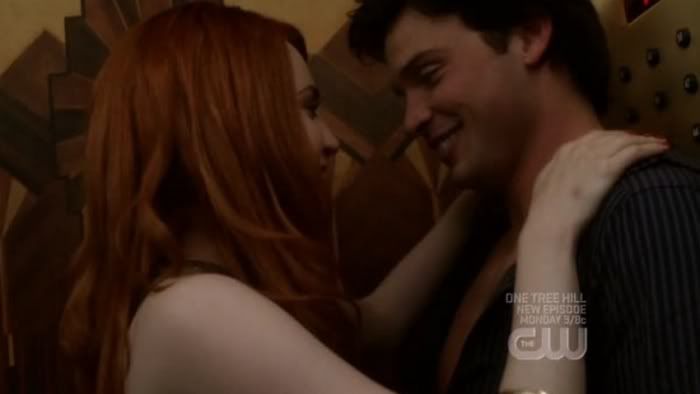 Her hair got in his mouth! Somehow that's both cute and sexy.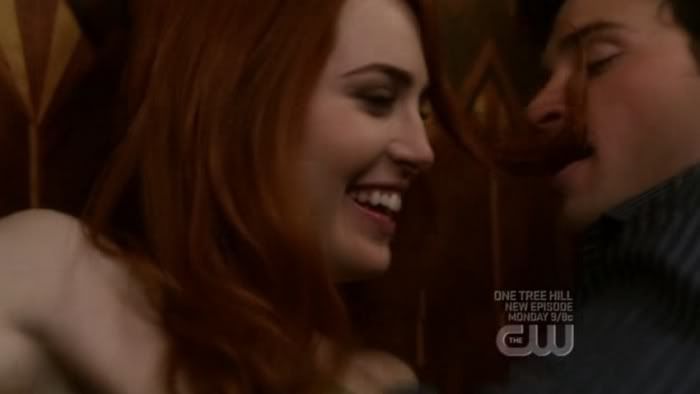 No, don't stop! Clark looks confused; Maxima looks murderous and I don't blame her one bit.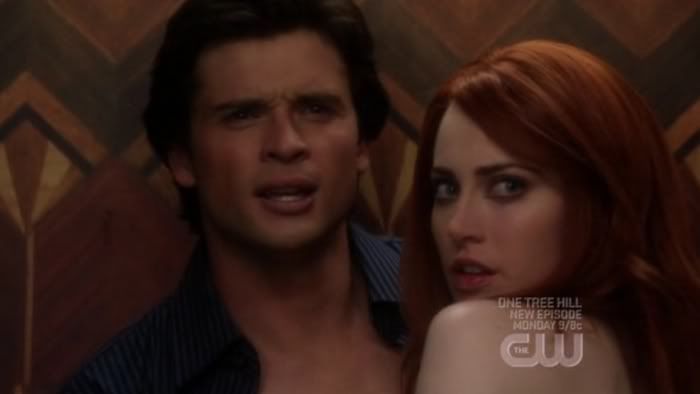 Bound Sometimes it's a little moment...Lex often takes the passive role in sex. Lana plants the first kiss on him in Fragile and yanks the breastplate off him in "Wither". So it's hot to see how focused on this woman he is, hands tight on arms, aiming her at the bed.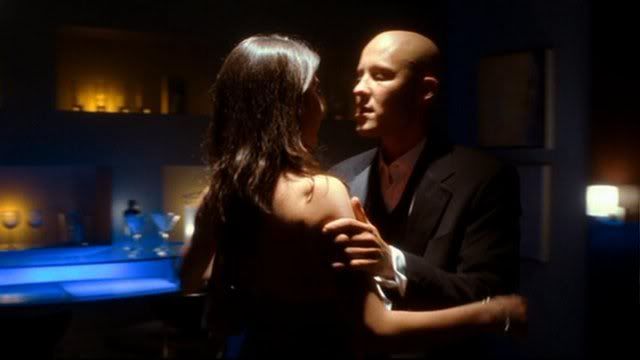 Then he switches back to the passive role, waiting for her to ravish him. That's hot too.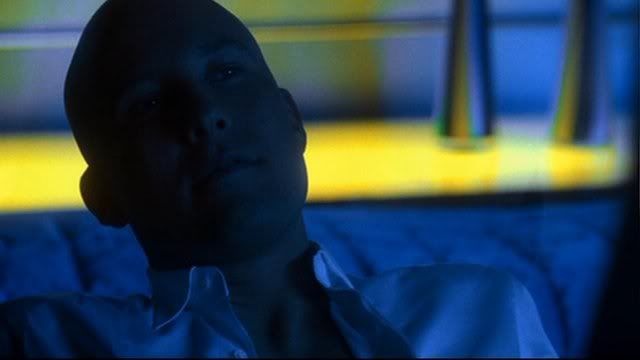 Mortal: A Clana sex scene with Clex ALL OVER IT. Clark comes to the manor for some boy-drama.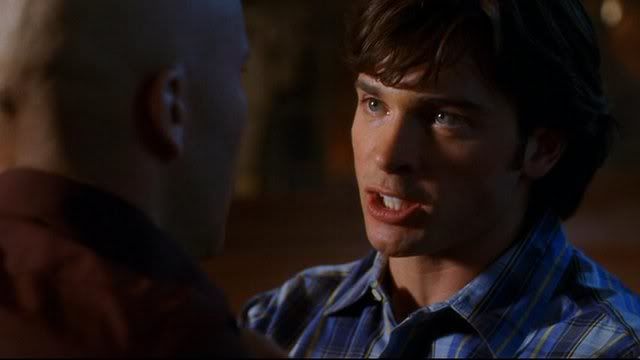 Both boys get tearful.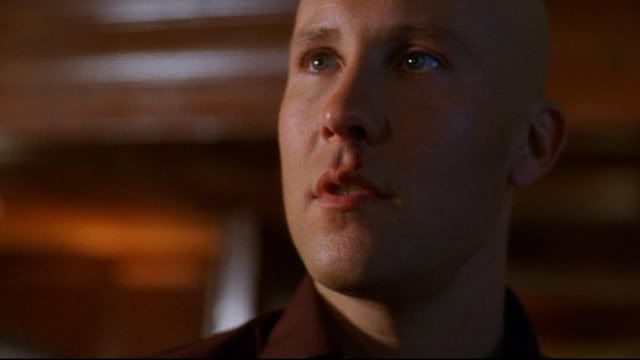 Clark's hand seems to want to go on his crotch.



Clark: "I thought we could start over, Lex. But you're too obsessed with the past. And with me!" Well, DUH, sweetie!



Clark's still very upset when he goes to see Lana.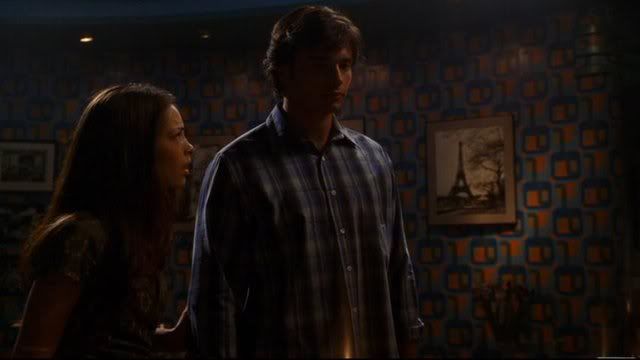 He explains he was saying goodbye to an old friend. Poor traumatized baby, just needing some comfort...



So Lana seizes the moment and jumps him (can't really blame her for that) but Lex is very much an invisible third on the Talon floor, his fingerprints still all over Clark.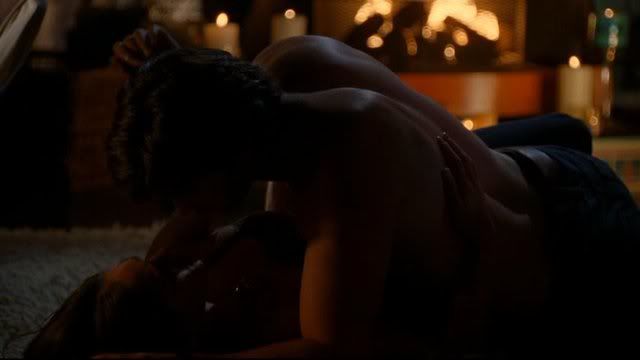 Fracture expands the metaphoric threesome of Mortal and makes it literal! Hurray. Naughty!Lex looks very pleased with himself, as well he should.



So we have Michael and Kristin's body double on the bed...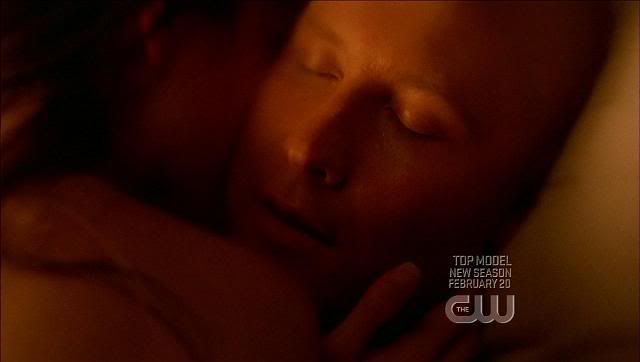 I like the idea that even once Lana had married Lex and knew all about his wicked plans, she still couldn't resist jumping in bed with him from time to time. I can relate to horny!Lana better than any other incarnation of Lana.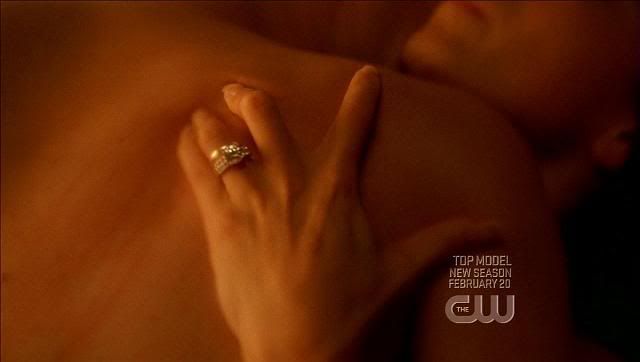 "Look at hot naked me, Clark! Look! Let's hold each other as we look!"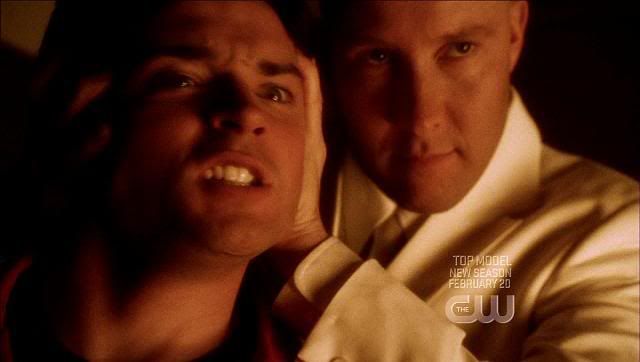 "Actually I'd rather look at you!" This scene could only have been better if the Lex-in-bed had yelled out "CLARK!"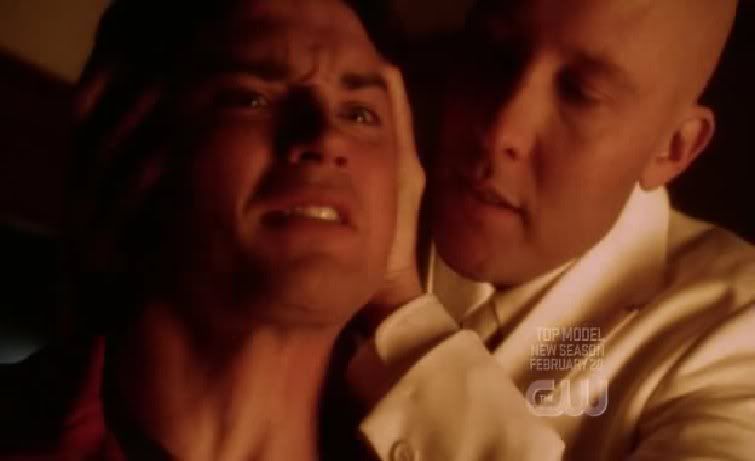 "Or maybe I'll pull you down on top of me!"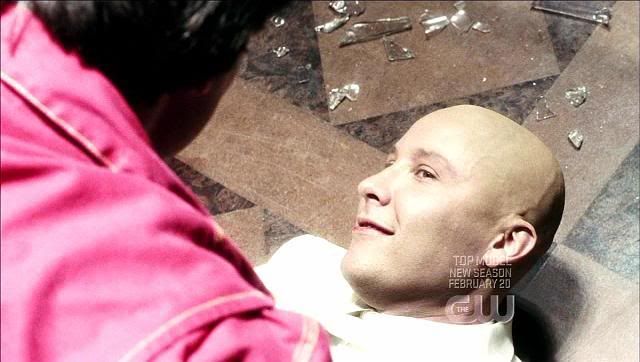 If real!Lex ever comes back to Smallville, first order of business: a reunion roll-around with his Baby!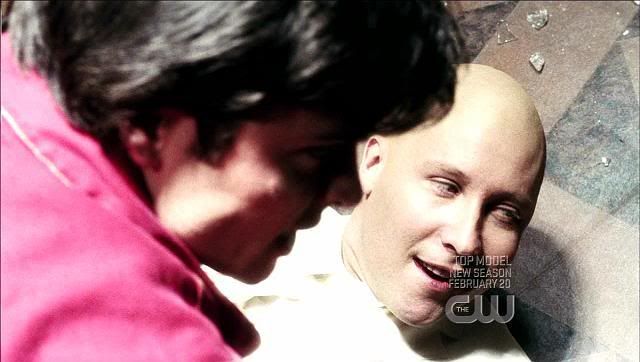 And the hottest Smallville sex scene belongs to, did you ever doubt...Clark & Alicia!

The scenes in "Unsafe" are very hot too but I prefer the simply filmed scene in Obsession. Tom actually looks like a teenager here and it's unfeasibly hot to see Alicia land in his bed....



...and just climb on top of him. Tom-nipple! *points*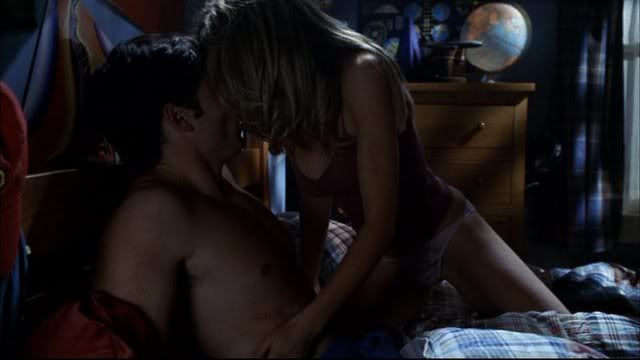 Smallville sometimes makes sex scenes overly complicated and they lose their heat. (ie, Pandora, where we get a barrage of fast edits, body doubles, sideways shots.) Obsession keeps it sexy and simple, only a few inserts and those inserts are HOT! Look at Clark's big paw on that girl...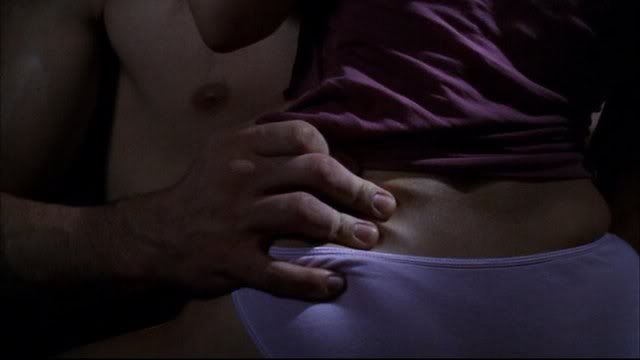 The pheromones are shooting right off the screen! Sarah Carter was a brilliant scene partner for Tom, really digging into her character. Jonathan's just barged in and Clark is scared but look at how Alicia has clamped herself to him: My Clark. Mine.



'caps by
acampbell.