Fan has awesome encounter with Michael at DragonCon. I'm sick today and therefore emo, but I did get a little verklempt!

Last week, Michael's twitter was hacked, prompting this post & some amusing responses. I think this guy gets the Best Comment trophy:



But this one's pretty awesome too:






At NYCC. there was a screening of the 90 minute SV retrospective that comes with the complete series box set. Someone tells a story of how on "Rush", they were going to put a wire on AM so she could drop into Tom's arms. Tom suggested instead that he just throw her up in the air and catch her. How hot is that?!

Of course Tom didn't put in an appearance at the Con himself, the sexy recluse, but he's been sighted around NYC over the past few days.
jeannev found this photo on twitter & posted at
justtomwelling He looks very cuddly in that fleece! Also: GET BACK TO WORK, TOMMY!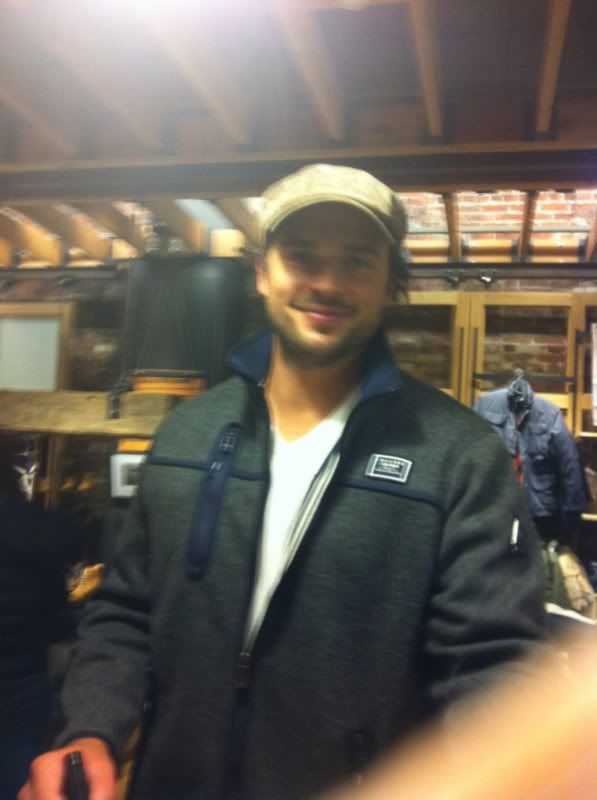 Sir, I feel your pain! RT'd by
airygold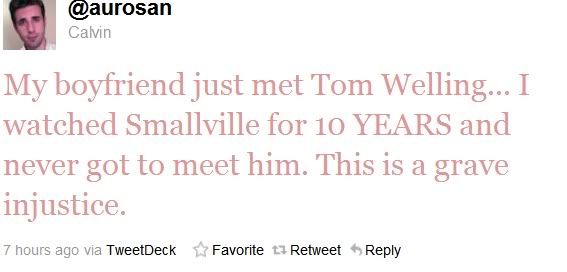 This Friday, Michael is making a guest appearance on "Nick Swardson's Pretend Time." It's a sketch comedy show. Here is he with NS. Show doesn't air in Canada but hopefully someone will post a clip. US folks, anyone know this show?



Ever since I've been following Michael's career, he's been wanting to make a movie or TV show about his childhood in Indiana. First it was Green River Road, then Bullinsky, then Welcome to Paradise. It's evidently a story he's driven to tell. Here he is with the Mayor of Evansville & staff. Filming is slated to begin in early 2012.



And from the Charity Hot Dog event. Tongue!


Smiley.