Tomorrow is the lovely
jeannev's birthday. We share a common interest in how huge Tom is and how HOT the hugeness of Tom is......behind the cut, a picspam on this important subject!



In "Masquerade" Clark makes a joke about Lois's miniature wedding model and "Tiny Martha." It's a fitting nickname.



Martha gazes upwards to offer advice to her massive son.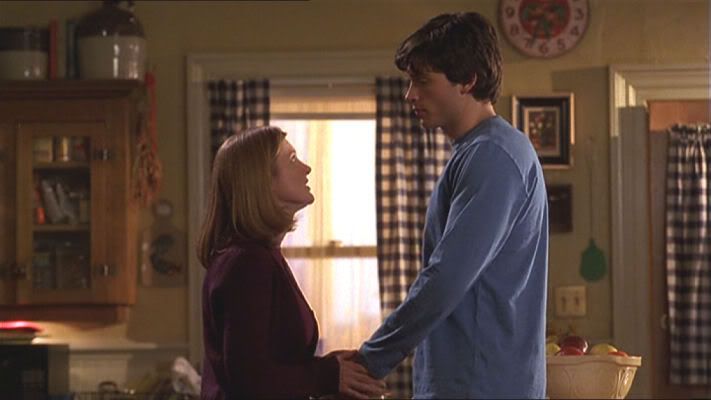 With the guest villains, directors try to minimize the size difference. At Dragoncon, James M. talked about walking around on "ramps of boxes" so that he and Tom could fit in the same shot. But this scene from Aqua was on location: no boxes for James! The director tries to make them look closer in height by sticking Tom in the background. It doesn't really work - he still looks huge - but James has such charisma that the height difference doesn't present a distraction.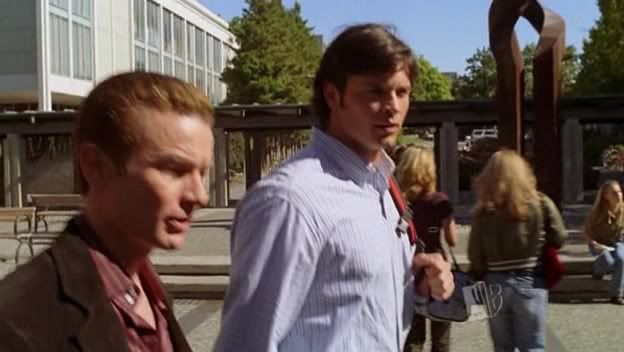 It can be very distracting in a side-by-side shot however! The guest actor in Visitor was excellent but in some shots he's a disembodied head bobbing around Tom's waist!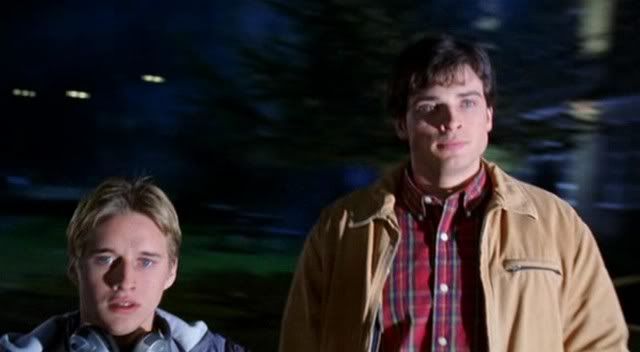 Kevin Zegers is a fine actor and a cutie but partly due to the size-disparity, his character never seems to pose an actual threat to Clark...



I'd be in favour of a make-out scene though...And the smitten extra in the background seems to want to get in on the action too!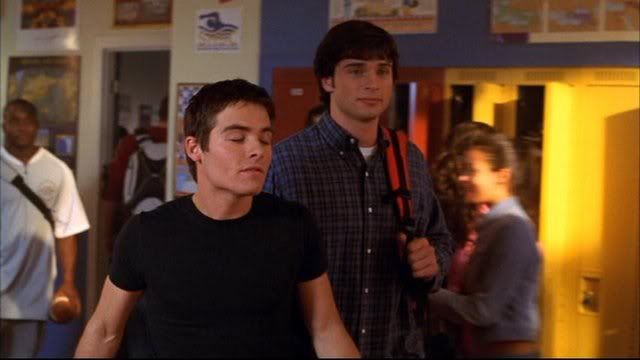 Speaking of making-out with Clark...taller ladies like Lois and Maxima can get up on tip-toe (and Lois once provided her own box!) But for the SV women under 5'7, Tom-kissing can pose a challenge. In Magnetic, Chloe plants a kiss on Clark - it's supposed to be spontaneous but obviously took quite a bit of choreography. Tom's legs are at a 45 degree angle and even so, his torso is so long that Allison's waist is hovering around his nipples!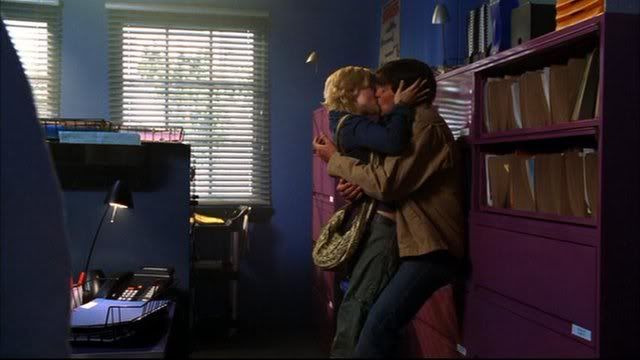 It's easier when Tom raises the co-star up to his height!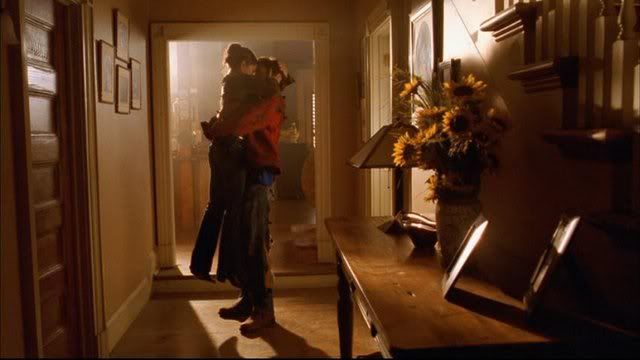 Desiree had to push Clark into a sitting position to try and seduce him and even then, he's almost her height!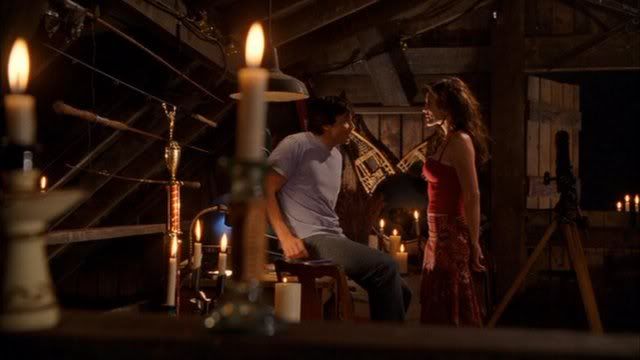 And even sitting, Tom is hunching over so he's not too tall for her!



Putting Clark on his back simplifies things!



In Memoria, he's a fallen giant surrounded by pervy elves. Even lying down, he still looks bigger than all the lab dudes put together.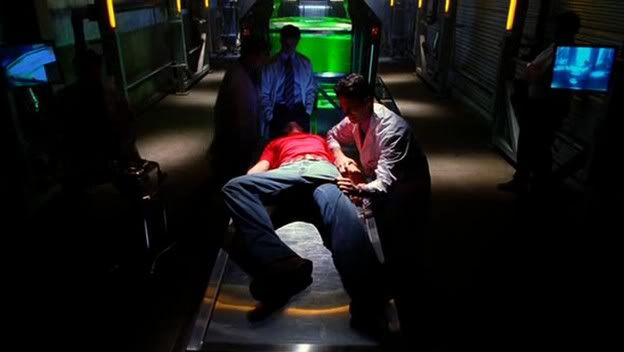 REALLY pervy elves.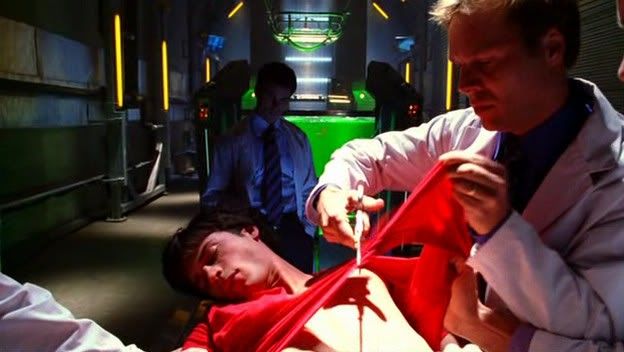 Michael is a strapping, broad-shouldered, six foot man. It is easy to forget this in scenes with Tom. In this scene, Lex needs to borrow Lois's box so the making out can begin!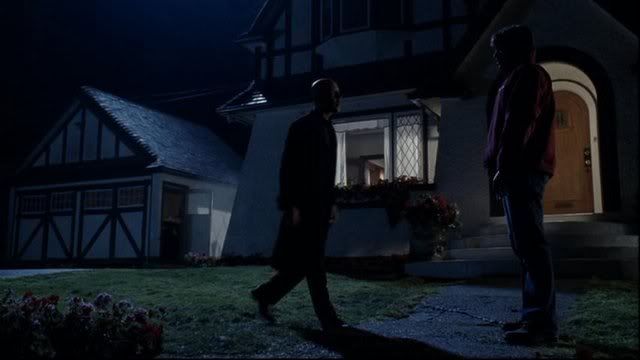 Michael also has large hands but one of those hands can only make it halfway round Tom's arm.



So many reasons to love Nemesis, including learning that Tom's fist is about half the size of Michael's entire head.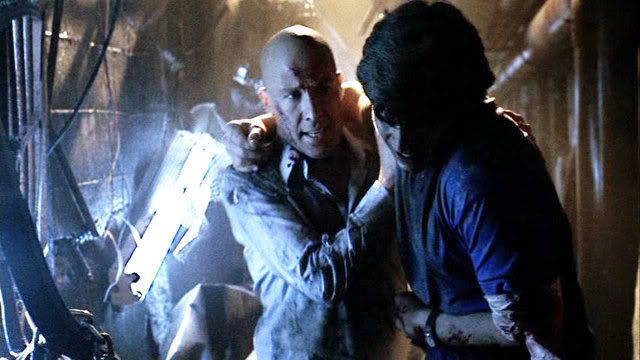 Chloe, Lois and Lana all got to wear a Clark-shirt and Lex did too! Often directors try and diminish the size difference between Tom & Michael, but in Shattered, Ken Biller plays it up, with Lex looking fragile next to Clark, engulfed in Clark's big shirt.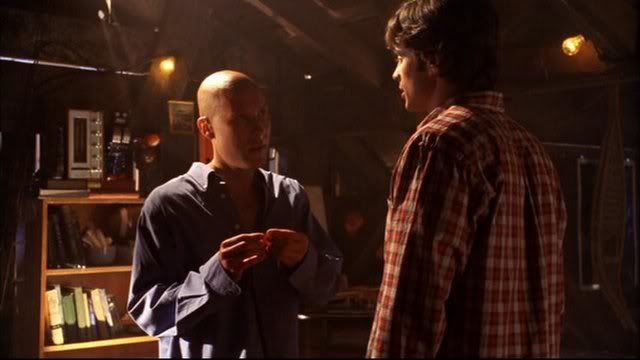 HAPPY BIRTHDAY MY DEAR! My birthday wish for you is Tom on screen in 2012!

'caps by
acampbell and SmallvilleDedication