One more tidbit on Mikey's show. From Entertainment Bug:
According to The Hollywood Reporter, Privileged star, Joanna Garcia will take guest roles in NBC's untitled Justin Adler sitcom project, as well as a role in FOX's "Cop House".

Both comedies would obviously be in second position for Garcia's services behind "Privileged," which hasn't been slated for renewal yet. The trade paper gives no indication of which pilot would get first dibs on Garcia if they were both picked up.

The Adler comedy focuses on adult siblings and their domineering mother. Garcia will play the shy wife of the middle sibling ("Smallville" vet Michael Rosenbaum).

Also new to the cast are Jill Clayburgh and Henry Winkler as the main characters' (Michael Rosenbaum and Nick D'Agosto) mother and father, and Allison Munn (One Tree Hill) will play the girlfriend of Nick D'Agosto's character, who was cast as the youngest sibling in the pilot.
Note the bolded bit - it's interesting that Michael and Nick D'Agosto are described as the "main characters"; I thought it would be more of an ensemble? Perhaps the relationship between the brothers is the central one.
Tommy!
I've been neglecting Tom a bit lately.
dawnybee
linked to an interview with Serinda Swan, who plays Zatanna in "Hex". Asked about working with Tom, she said:
"...he was lovely to work with and was a complete gentleman (just don't ask him to tell you any sheep jokes!)"
Now, who could have possibly corrupted Tom with sheep jokes, I wonder? Hmmmmm.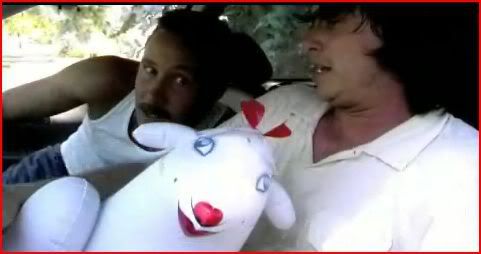 'cap by pwuellerstorfi
And behind the cut, a spoilery image from a future SV episode "Beast" that gave me dirty giggles.
(
Collapse
)