Happy birthday,
ladydey
!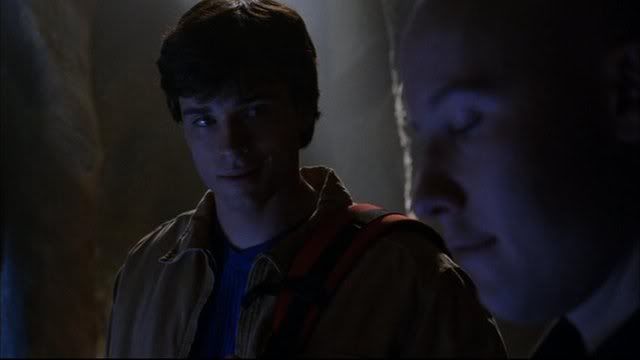 No word yet on the status of Michael's show...but the father of a baby who was initially cast as Michael's daughter has nice things to say about him in a blog! Coincidentally, the baby girl is named Lexie!
Lexie was supposed to be on an NBC pilot ---called the Untitled Justin Adler Project...but suddenly days before the shoot date ---sometime during rehearsals...the writer/creator, Justin Adler of Samantha Who got fired (???) and they made major changes to the script. Lexie was supposed to be the baby a couple adopts from China named Lily. They hired some twins already but when the director and producer got a hold of a picture of Lexie from a senior casting director they had to meet her so she could play the adopted baby. They paid Lexie to come to the set, gave her a trailer, introduced her to all the stars...had her try on a few outfits in wardrobe and said she had to be the "close-up" baby. Everyone loved her and all wanted to hold her. Michael Rosenbaum (Lex Luther from Smallville) was supposed to play her dad and was so good with her. He's super funny and really friendly. He told us he played Lex for 7 years and that his stepmom is also named Lexie.
Aw!!!♥ ♥ ♥ ♥ ♥ ♥
Blogger!Dad has another interesting tidbit about the pilot:
With the creator/writer being fired...and all the script changes...supposedly there will be no baby in the pilot and it may be set in a strip club???
*blinks* A strip club? That's random. (Please let Michael be one of the strippers!)
Link