Michael tweeted this last night:
Hey folks.Looks like I'll be throwing the first pitch out for the METS on Wed. night at citi field in NYC. Hope to see some of you there.
I hope there is vid of this!
Just learned from K-site that Lorena Gale, who played Lex's corrupt psychiatrist, Dr. Foster, has passed away at the early age of 51. Very sad to hear this. She was one of those character actors that popped up on Canadian shows & would just own her roles. She also seemed like a fun lady, who really enjoyed her time on Smallville. Here are two quotes from 2004:
Lorena
:
The other gig I really enjoyed was playing Dr. Foster on Smallville, playing Lex Luthor's evil psychiatrist. Who apparently was in Superman comics - Superman's psychiatrist! So I got killed but not on camera because I don't think you can kill Superman's psychiatrist!
On working with Michael
:
Well, you know some of the best shows that are on, have the best working environments. A lot of laughter.... a lot of laughter. Michael Rosenbaum is an incredibly fine, fine actor. And this boy is as serious as a heart attack! I tell you he works so hard at his craft that it's just an absolute pleasure to work with him. Just like with Mary (McDonnell of Battlestar Galactica) I mean Mary doesn't work as hard at it as he does - and I don't even think he needs to because he's there....but lots of laughter. And it was a real homey set, a real welcoming set. From the moment you get on there, everyone knows who you are and they take really good care of you...."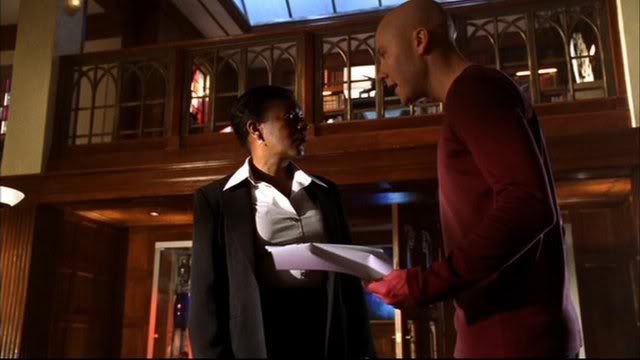 There are some video clips of Michael I haven't seen before, posted on Youtube by
alaindl
and
Michael Rosenbaum Italia
!
(
Collapse
)