For the past week or so I've been battling a sinus infection which has made me dull-witted, clumsy and a general hazard to myself and others. So today I stayed home and listened to Davy Jones singing Rainy Jane which is a great song to listen to when you're moping. A gentle kick in the butt "Once you used to live for life, now you live for sympathy..." followed by some cheerleading: "Clouds will clear up, when you cheer up. Take each rain drop, make the rain stop!" Jones had one of the great pop voices: fun & playfulness in every inflection.

Another source of cheer is the adorable video Michael made with Nathan Fillion and Tim Daly (who voice Green Lantern & Superman respectively.) Thanks to everyone who posted the link - I can't stop watching it & was compelled to make a few 'caps...

superheroes!

A little Supes hovering over his shoulder.





So intense....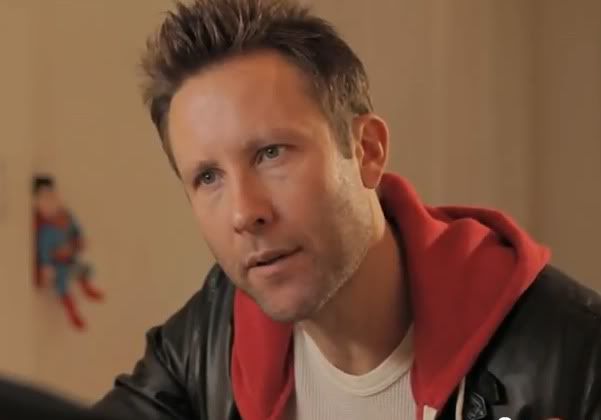 Mmmm, thighs!