James Marsters once dropped this tantalizing tidbit about Tom:
"Tom's a little dirtier than you might expect, but just as decent as his character, actually."
With that and the story of Tom adding "adult" doodles to Michael's script, I've developed a real kink for naughty!Tom. He looks so innocent, like he eats an apple a day and goes to bed by 10pm! Now, there are tweets from Wondercon (from a poster called
airygold
). She talked to James and he confirmed Tom has a naughty side!
Link
Just had about a 15 conversation with James Marsters. Pinch me. holy shit

We talked Buffy and Smallville. He told me stories about how Tom Welling is a dirty, dirty guy.

He was talking about how he was sexual innuendo king. Said he knew the best dirty jokes.
*imagines a scenario where Tom makes Michael blush* If Luenell could make Michael blush, I bet Tom can get him pink as a cherry blossom!
Me, naughty? But butter wouldn't melt in my mouth!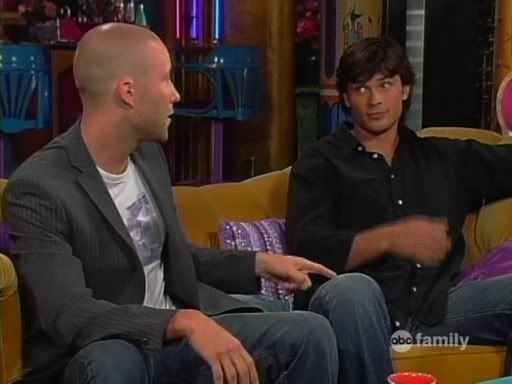 Thanks,
polytikal
!