We go for so long without any new photos, and suddenly there's tons!
Last Sunday, Michael attended the Smiths/Morrissey fan convention in L.A. Love that he still goes to conventions as a fan! Last year, he attended a similar convention for Depeche Mode.
From an article about the Con:
"I would love for them to get back together for one night," says actor Michael Rosenbaum, who played Lex Luthor on Smallville. "It would be the biggest concert ever."
Michael has said he would love to play Morrissey in a movie. As a huge Smiths fan, I would love that too! All that creative and sexual tension between Morrissay and Johnny Marr: Rrowrrr! Michael's hair might even be a tribute to Morrissey's famous "quiff."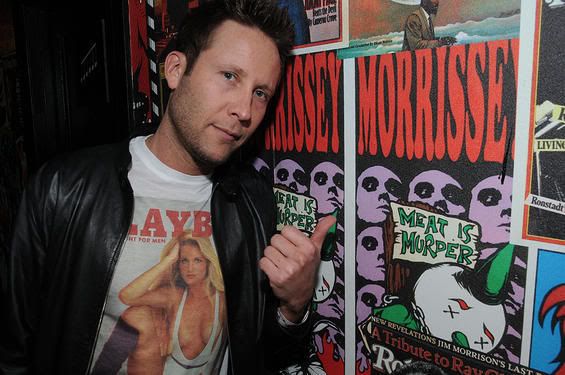 Link
kantayra
gave me a prompt for the Actors meme! If you'd like to play, comment and I will give you ten actors and ten actresses. Then post in your Livejournal with your favorite films of theirs.
(
Collapse
)