Michael's movie "Hit & Run" opened today in the US and Friday in Canada. It's a wide release and though the reviews for the film are mixed, the reviews for Michael have been great! Here's hoping it finds an audience & brings him some attention.
From an interview with co-star Tom Arnold:
Tom
:
"We were sharing trailers which was horrible."
Q
:
"Who'd you share with?"
Tom
:
"Michael Rosenbaum. Briefly. Then I kicked him out. He's a great guy but I didn't want to see his frickin' abs."
HE CAN'T HELP BEING PRETTY! (I hope Ryan Hansen took Michael into his trailer and then there was consolation & backrubbing.)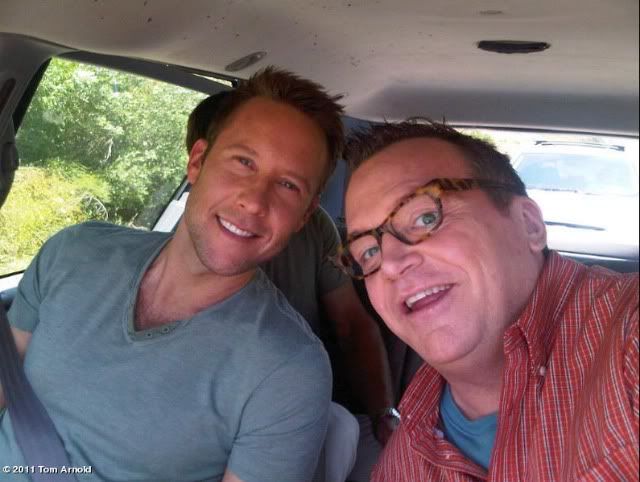 dawnybee
went to the Hit & Run premiere and got a great picture of Michael!
Link