Michael has been in Melbourne this weekend, for the Supanova convention. Sounds like he had a good time: there have been lost of excited fan tweets & Eliza Dushku stole a tim-tam from him! Next weekend, he heads to the Gold Coast so hopefully lots more pics to follow.
Love his shirt!
With excited volunteers!
Lex-facing!
Where'd he get the crutches?
In panel
(Hopefully someone will post vid!)
Laura is not forgotten
Michael posted this photo, with his friends & the Hoff! (a fellow Con-guest)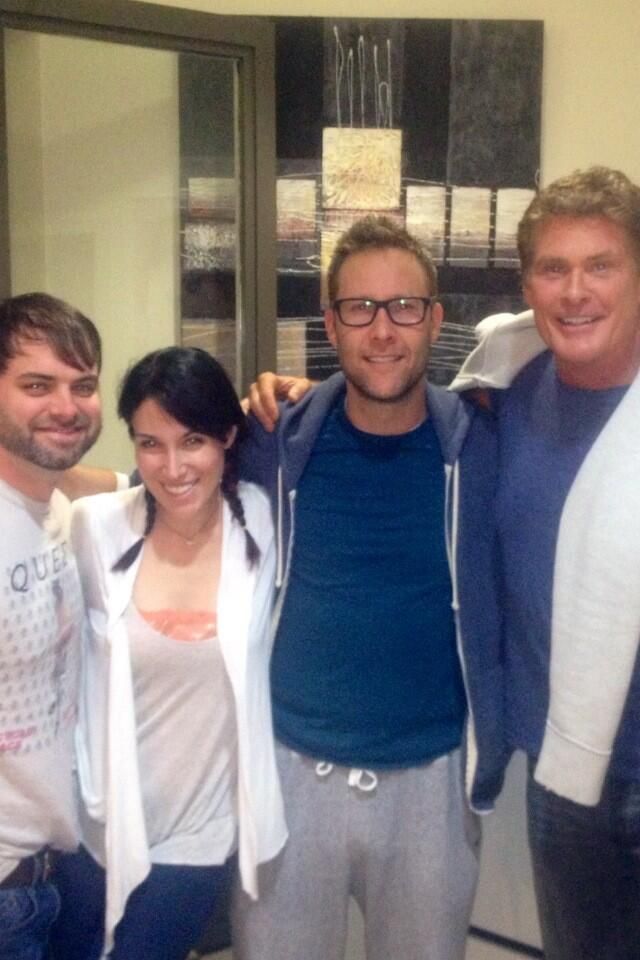 Which provoked this response...