There is a woman who lives, or visits, the house next door, who says "Woo!" a lot. Not a soft "woo!" or a regular speaking voice "woo" but a piercing, resonant "WOOOOOO!" that easily penetrates into other people's walls. There were a number of "WOOOO"s last night and then, to my relief, a rain storm put a stop to it.
This happened last week and prompted a small "WOO!" from me. Michael doesn't respond to fans on twitter, which I think is probably very sensible, but this still put a big smile on my face.
LINK
I rewatched The Avengers this weekend. My favourite scene is still Bruce chatting with Harry Dean Stanton's security guard.
Precious comics Clex via
TrekIntoDarkness
. Aw, he lifts Lex right up...Lex's feet dangling!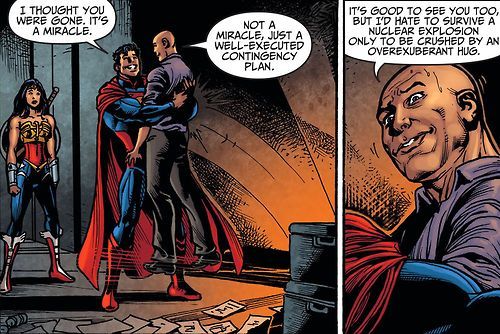 Michael enjoys pinata candy. (via Stacyolo)