HAPPY NEW YEAR!!!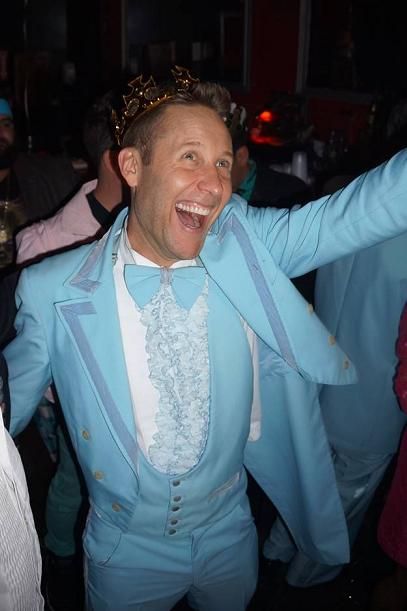 "Best of 2014"
Favourite food:
dim sum eggplant
Disappointing food:
the national donut of Iceland
Favourite movie:
Grand Budapest Hotel
Favourite new TV:
Gotham/Flash
Favourite returning TV:
Dr Who
Act of Kindness:
On an especially busy day at work, I ran to my favourite burrito place for take-out. When I was back 2 weeks later, the owner said "you forgot your change." He'd kept my $2 change waiting all that time!
Fandom Highlight
Michael & Tom hanging out together again ♥♥♥
Favourite Weird Art:
I saw lots of gloriously weird art this year, so it was a competitive field! But "Per Inge Bjørlo's Inner Room V" lets you play at being Sigourney Weaver in Alien, climbing around in air vents, so it takes the prize.