Happy Birthday
herohunter - hope you have a great one!


dawnybee saw Michael's new movie Hit & Run and has posted a review Here He takes his top off in the first scene! "The first time we see him he's pumping iron, then sees that (Kristen Bell) is at the door so he whips off his shirt and opens the door nonchalantly showing off." Yay!

Michael has been chatty on twitter, praising his Sweet November co-star Charlize Theron in "Snow White" and giving his all-time crush a shout-out here:




Actress Gabrielle Union approves; a Lex fanboy does not!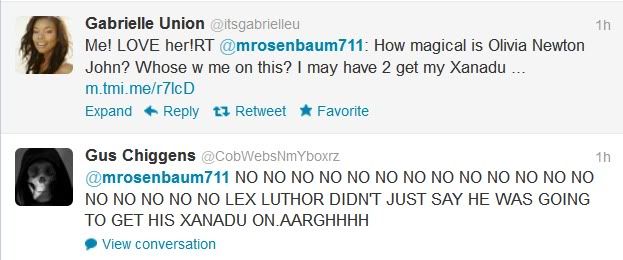 Michael went to an '80's party last week, hosted by the lady with banana earrings. (He doesn't look very '80's. But it's a picture of him and I'm easy!)