Thanks to
tariel22 for finding this great summary of John Glover & Cassidy Freeman's panel at Superman Fest - there is much talk of Michael & Tom & Glover is his usual naughty self! On Michael:
John: "What he does by those kind of jokes and having fun is that it makes his performance very alive and wonderful. Working with him because of that sense of humor that he has and that devilish sense, he's a terrific actor. We had a great time playing together. And that's what we did, we played with each other." (laughs from the crowd)
Cassidy: "Umm, next question. Thank you Metropolis!"
John: "They have to wash their minds out with soap. You people are so filthy minded. Smallville was a family show. I'm very disappointed in all of you". (big laughs from the crowd).

Much more here!

Last night was the release of the game Michael voiced for pal James G.

Video of Michael at the launch

Hiya, handsome!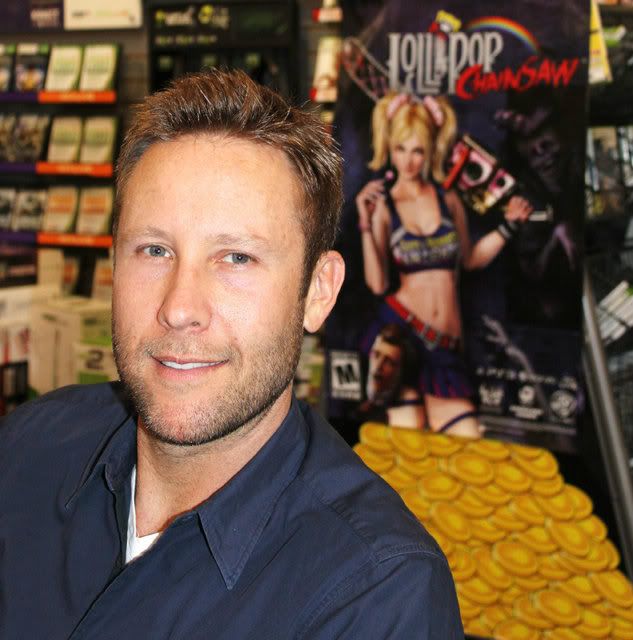 http://dailydead.com/lollipop-chainsaw-is-now-available/