Today Michael supported the Make A Wish foundation by running a quarter-mile relay with a light saber! Note the solemn face: light sabers are Serious Business. Photo by AmyGeek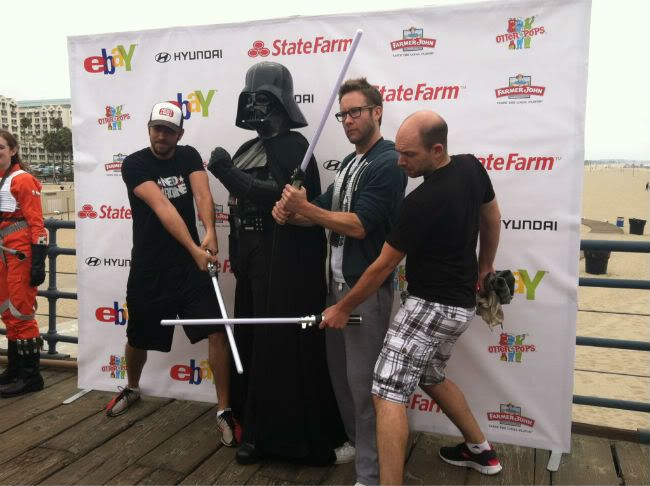 with Zach Levi from Chuck and Peter Mayhew (Chewbacca)



Michael & lightsaber with fan!

ETA: One more light saber pic!
http://www.flickr.com/photos/starwarsblog/7522783958/

Michael also returned to Six Flags for the delayed opening of the Lex Luthor ride. There was lots of press coverage - note his t-shirt (clever boy.) Still looks damn sexy hodling a bottle.



The last time Michael met up with the LA Kings ice-crew, they looked a little different. Now, they have a Boy-Babe! (He needs a midriff top too!)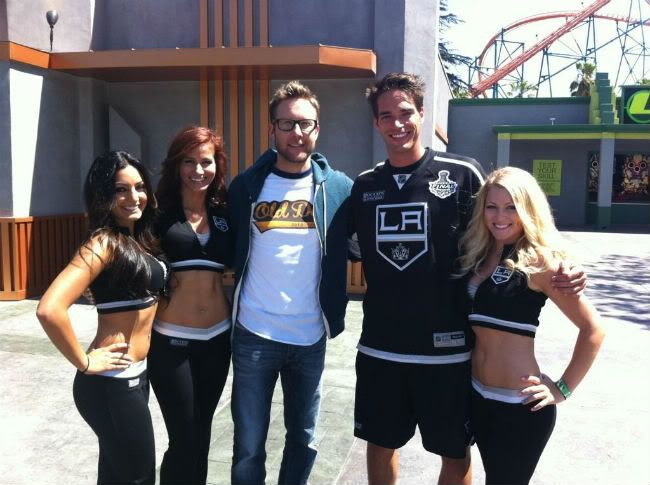 More coverage: Michael Rides Lex Luthor!