Busy weekend! It was the Fan Expo Con in Toronto. I chatted with two Smallville guest stars, then saw Michael's new movie Hit & Run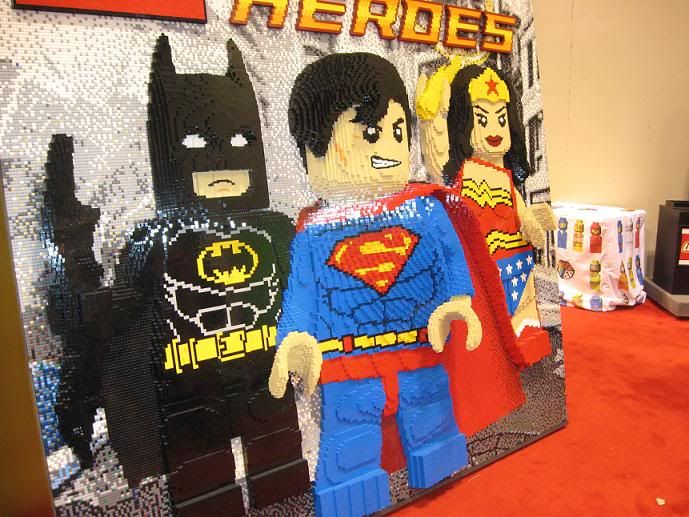 Lots of complaints about overcrowding at this Con, people lining up for hours & not getting in or missing panels. I was a bit tired this weekend so opted for a less ambitious schedule. My "big" panel was Alan Tudyk, who drew a huge crowd. Favourite quotes: he says Nathan F. is his favourite costar & also the glue of the Firefly group, making sure they get together regularly. He said Rip Torn easily "out-pirated" him on Dodgeball by just being himself. And he said he's single (guess he broke up with Adrienne P?)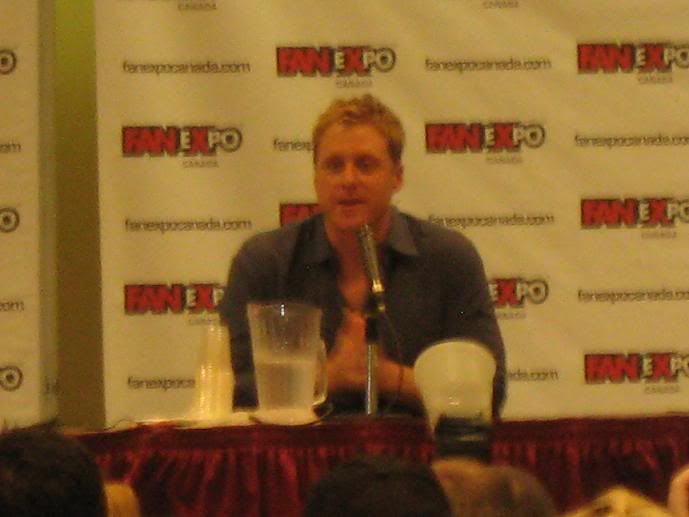 Alan announced that anyone who asked a question would get a signed souvenir from him, which led to Canadian reserve getting thrown out the window.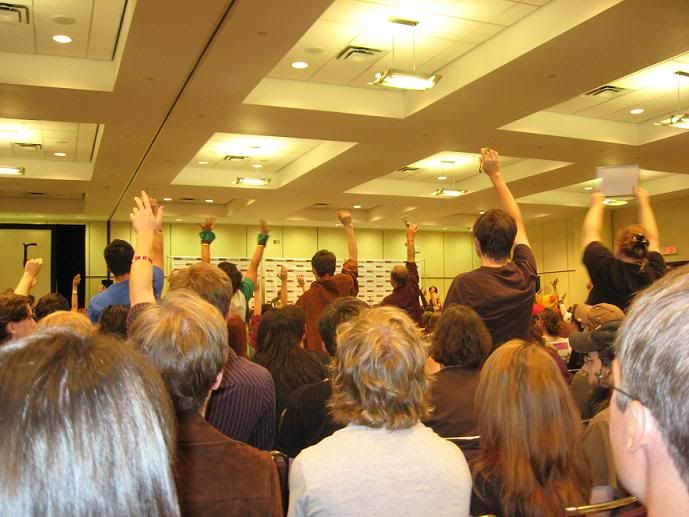 My "medium" panel was Continuum, a show I've not watched yet but will now. A 2077 police officer is transported back to 2012 in pursuit of time-criminals. It stars Rachel Nichols, who had rather a mixed reception when added to the CM cast so it's nice she's now embraced by her own enthusiastic fandom.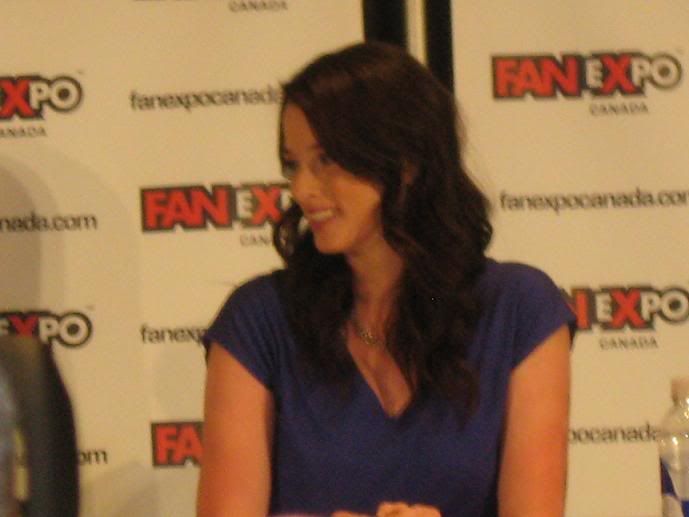 Victor Webster & Eirik Knudson, her hottie co-stars.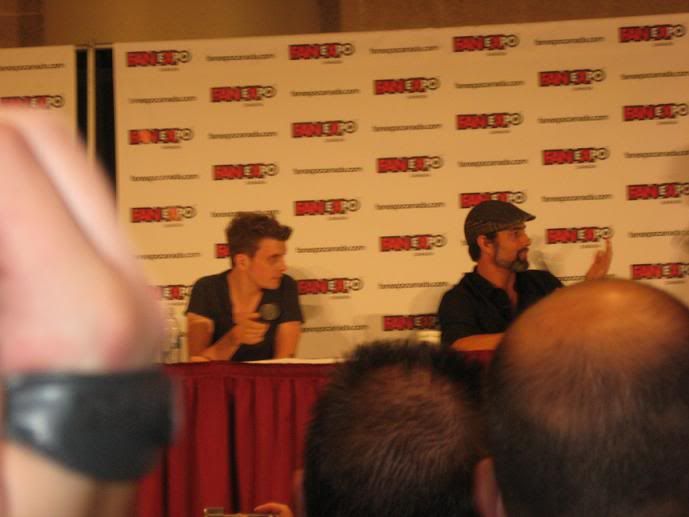 Surprise Cigarette Smoking Man! He plays the older version of EK's character. The show has been renewed & is coming to US TV in January.



I was lucky that both my SV "targets" were signing autographs for free. Elias Toufexis is gamer royalty, voicing several popular characters. But he was also a 3 time SV guest star. He's the patient who grabs Clark in S3's "Asylum"; the scientist who can travel through frequencies, tries to kill, then gets killed by Lex in S6's "Static" & in S10's "Ambush", he plays Emil Lasalle (Warp), a member of the Suicide Squad.

Elias frowned at the photo of his Static character & said "that guy was a "jerk!" I asked if he'd done the fight scene with MR or if it was stunt doubles. "No, that was me & Michael, rolling around."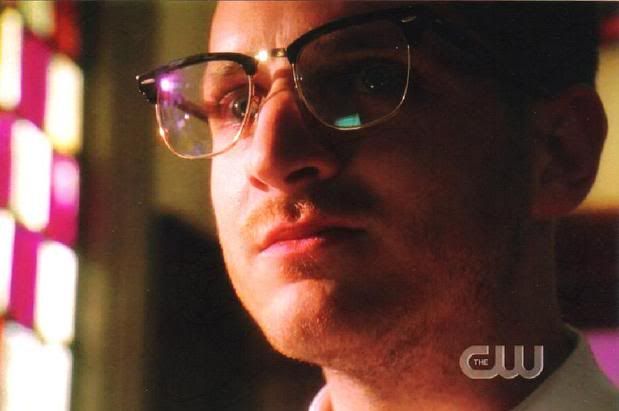 He said his "Ambush" character was his favourite and his wife chimed in to agree. A "good-bad" guy. I mentioned that Ambush is a very popular episode with fans.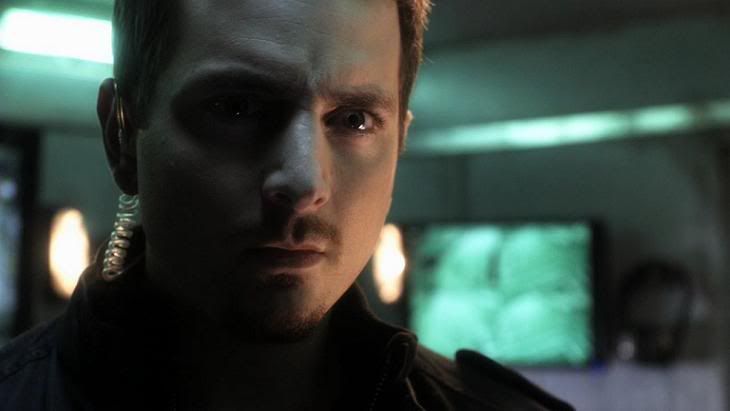 Crystal Lowe was promoting her film "A Little Bit Zombie". She was in 4 episodes of S9, playing Vala, sister to Faora. I thought she & Sharon Taylor as Faora both gave strong performances.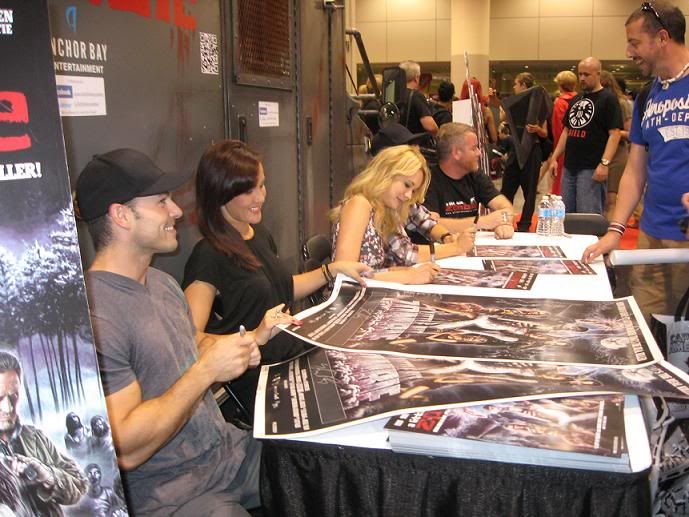 And in her first episode, she got to be carried by Tom!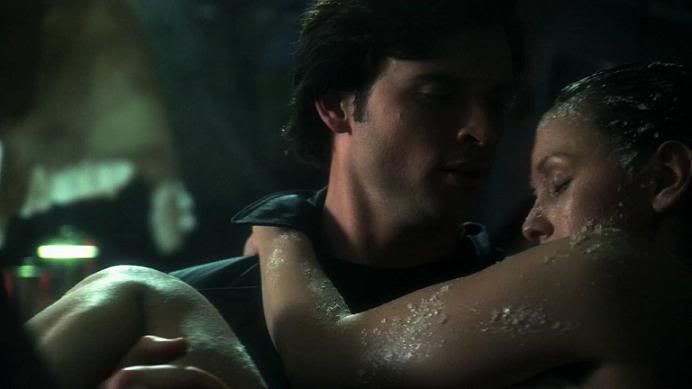 Me: "You had an interesting arc on Smallville. Your character starts out having a crush on Clark, then is suspicious of his motives, then finally makes the pivotal decision to trust him."
Crystal: "It was not hard at all to pretend to have a crush on Tom! He's so sweet."



I also saw Michael in "Hit & Run" this weekend....lots of Michael!



It's a fun little movie. Some of the dude humour misfired but Kristen Bell anchors the plot. Often in the "cars & guns" genre, the female character learns to "loosen up" and appreciate the guy for who he is. In this movie, she orders him to change & he does so, willingly.

Michael's character is written as a jerk but as usual he makes him more likeable than written, his concern for KB's character seeming very genuine.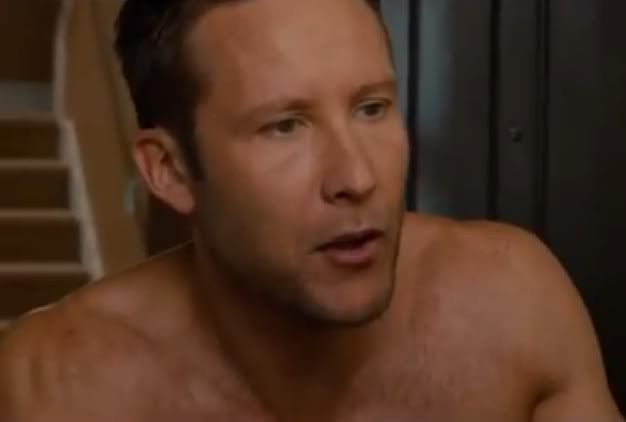 And this scene was very nice on the big screen. Just saying.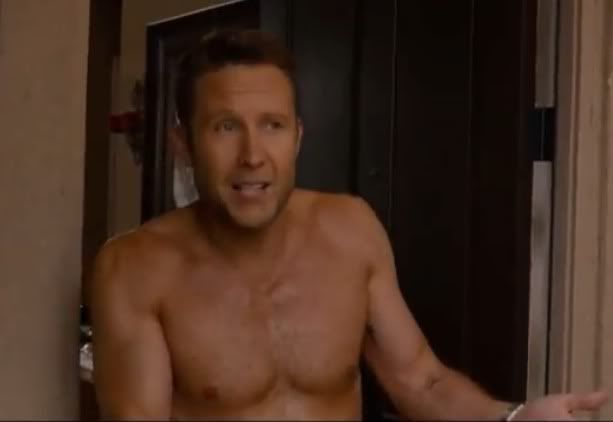 Vid Clip of Shirtless Michael