Happy Birthday
bagheera_san! Hope it's been a good one.

Here's a sentence I thought would never exist: "This week, Tom watched roller derby with Marcia Gay Harden, while filming the role of President John F. Kennedy's 48 year old bodyguard." Hello, Beautiful!

KK did a twitter Q & A a few days ago: while I may never love Lexana, I do like how much she enjoyed working with Michael!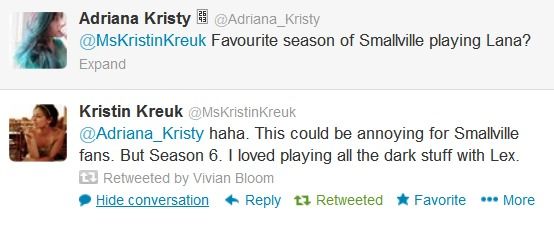 Your guess is as good as mine what's going on here.