A few days ago, it was announced that ED would be taking part in a free meet & greet today as part of the Canadian Film & TV awards. When SV folks make appearances, I usually try to go but I also had a (much needed!) hair appointment on the other side of town, making it a very tight schedule. They had all the celebs seated at the same long table; the idea was that people would file through relatively quickly. The reality was...instant traffic jam. Because there were some really cool people there, like Adam Beach, Kim Coates from Sons of Anarchy, Meg Tilly, and a guy from Flashpoint who was making all the girls around me scream, along with a dozen others, all with their own fans. So people would reach their favourite celeb & stay put, which meant that after 40 minutes only 20 or so people had reached The Table and none of them had left!

But then Erica was suddenly free....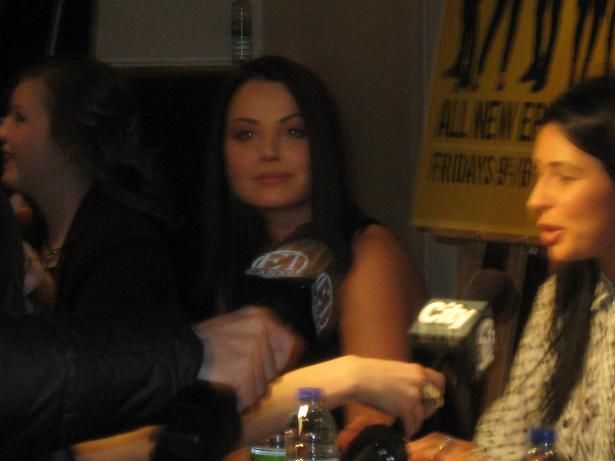 When getting autographs at Cons, I sometimes have a question in mind to ask, but because this was a free event with a big line behind me, I kept it brief, complimenting Saving Hope & asking if she would mind signing a SV pic. Erica: "Smallville was my first love and it is always close to my heart." Which is very sweet. I like that the actors look back at SV fondly, like Michael getting so excited at his Lex being a Jeopardy clue this week!




Meg Tilly & Kim Coates chatting!



Hottie Adam Beach with Kristin Lehman (who I still remember as the computer girl in the X Files "Kill Switch"!)