Michael was playing softball yesterday and one of his friends posted this photo...there's something very enticing about that "gripping the fence" pose. Also: booty.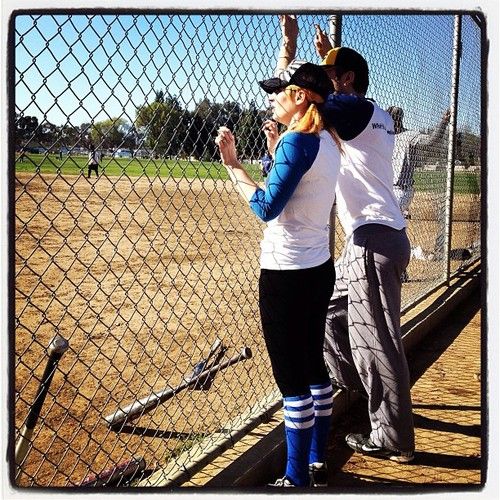 This has been a good month for SV people popping up. Today it was Laura V! Behind the cut, a few SV and Tom quotes.



When I went up to get a photo signed, Laura talked about how fond she was of the SV cast, mentioned seeing ED & KK at the Canadian Screen Awards last week and said she runs into Justin in L.A. "He's so sweet, even though we barely worked together!"

At her panel, she expanded on the nice welcome the cast gave her when she arrived in S7: "My experience on Smallville…yeah, again, like everything I start, I was terrified because they'd been a family for 6 years at that point. And I'd actually watched the show. So when I was cast, I hadn't really done much before other than a lot of Canadian TV, but nothing on that sort of level…and you know, obviously working with Tom Welling, I didn't know if I could handle it! (laughs) "He's just an amazing guy, very friendly. The whole cast was very welcoming, which really helped."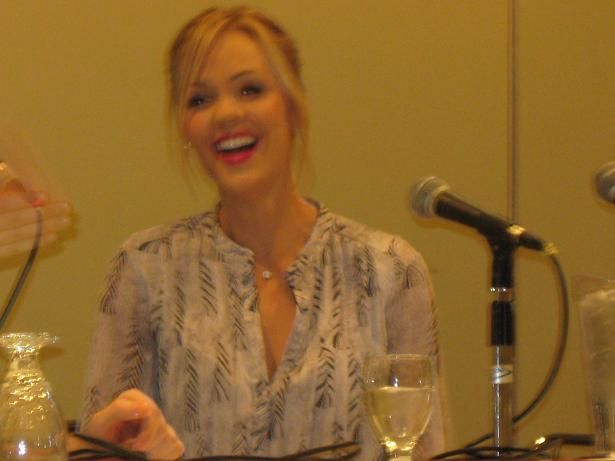 When asked, she said Lex Luthor is her favourite super-villain. As it should be!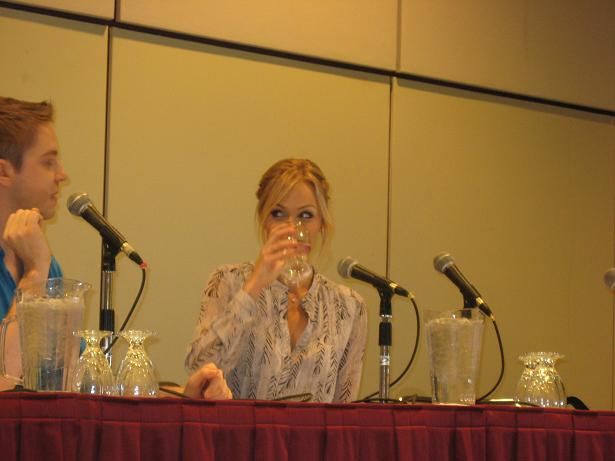 Laura told a cute Tom-story: "One of my favourite scenes that I did with Tom was when my character tried to push him out of the loft. That was a lot of fun because they actually had the doors open and there was a pad below for the stunt guy to do it later on and Tom and I were laughing because I kept nudging him and finally he just jumped out the window! I wasn't expecting it - I didn't know there was a pad there and thought I had pushed him too and then he just sorta gave me the finger! It was fun doing those scenes."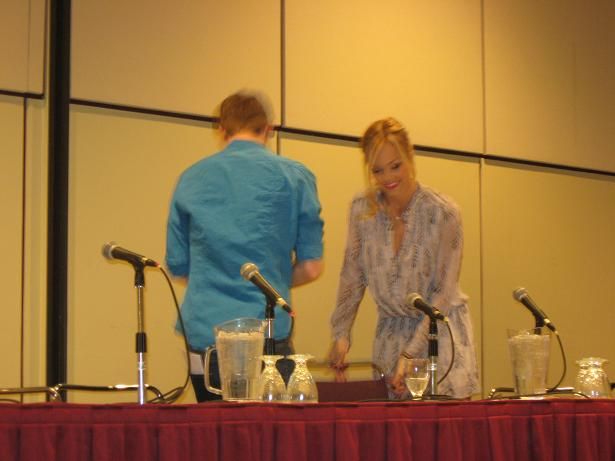 Laura is moving back to Toronto to star in a new Canadian show, "Bitten" - hopefully she & MR can make it work long-distance. My solution: he should move to Toronto! *selfish*