I take an interest in how the SV cast interacts - or doesn't interact - on twitter. Behind the cut, an unscientific and incomplete survey of who's been talking to who recently.



This week, KK sent Michael congratulations to Michael on his new movie! Kristin also exchanges tweets with ED & Eric Johnson from time to time. (Surprisingly little interaction with Allison, but perhaps they prefer to keep their friendship offline?)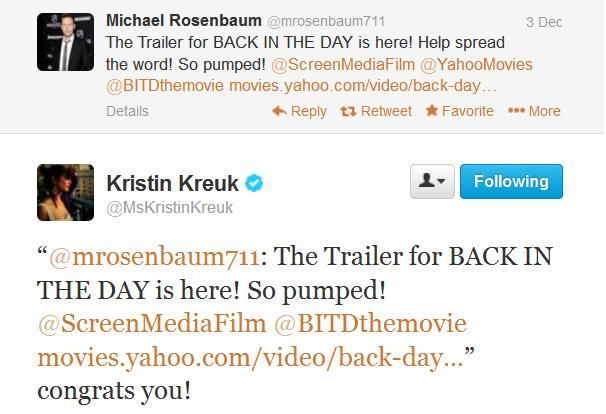 AM gives her Con buddies a shout-out - she's started using her twitter more frequently this year.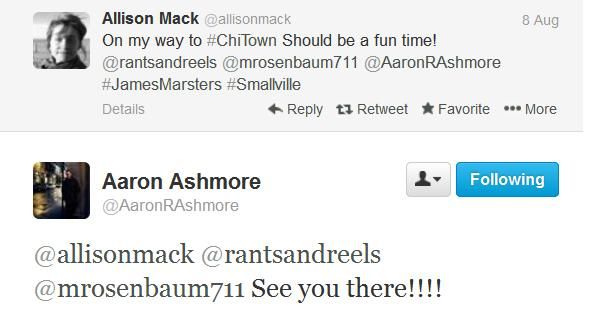 KK offers congrats to ED on her show's renewal. (ED regularly chats with KK, AM, LV and occasionally Cassidy - but the boys of SV get no tweets from her!)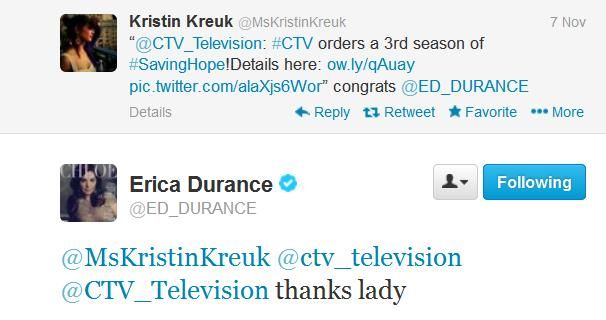 Sam mostly chats - and flirts - with Laura, but gives AM a hello here.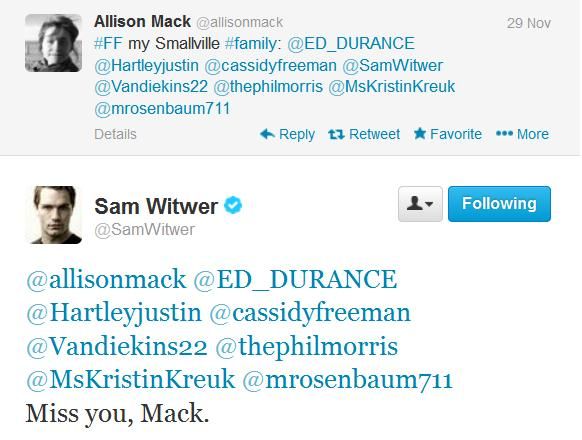 I did not know Michael & Alaina (Black Canary, Abaddon on SPN) were pals! But they hung out this past Hallowe'en.



Michael gets a RT.




Phil loves everyone!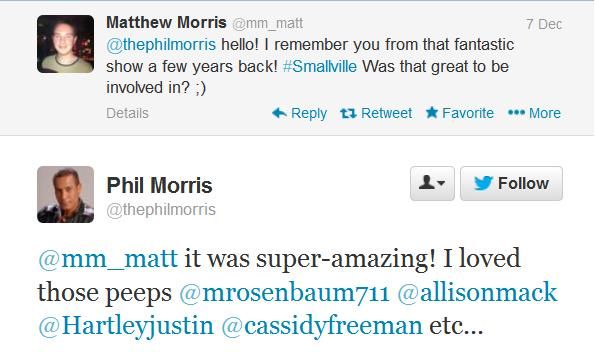 Michael used to be Laura's SV favourite *nostalgic*...now that honour goes to Erica!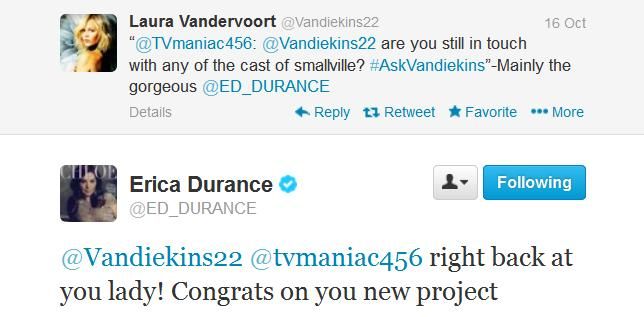 AM & JH banter quite a bit - he's got a dry wit about him.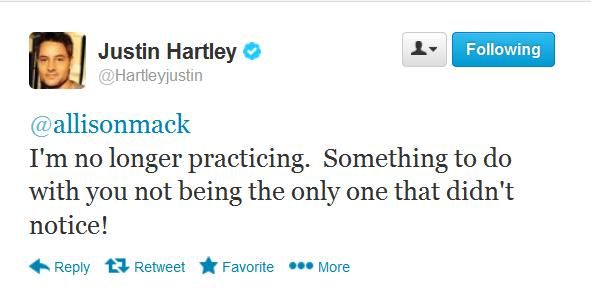 Cassidy doesn't tweet frequently but pops up for some weather chat with AM.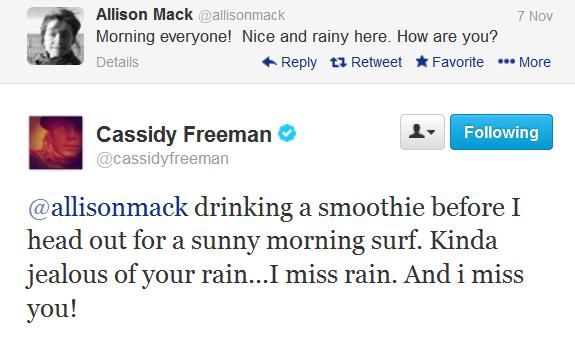 JH can't resist that amazing hat!



A love-in for the SV ladies.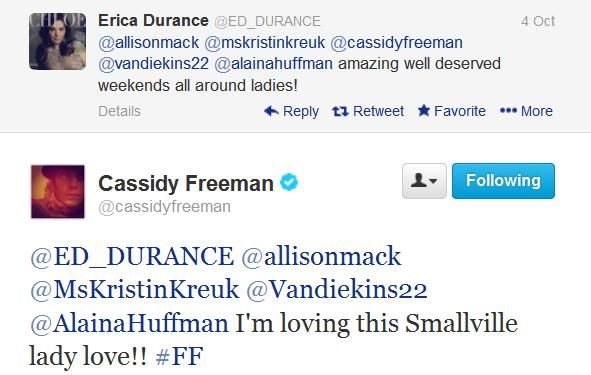 Aaron doesn't tweet much but pops up to congratulate Laura!




And although the Big Guy doesn't have a twitter, he's not forgotten! Eric gets excited over Parkland.