Michael's new show Impastor had a sneak preview last night & it was as funny as hoped! The pilot will air again on July 15th and be available online as of June 22. He gets to be funny and sexy and wear a white t-shirt and be lusted after by a bunch of people: PERFECT CASTING.

And he gave Tom a shout-out in the post show interview! Asked if he keeps in touch with the Smallville cast:

Michael: "Tom came for the holidays and he brought me an ornament!"

(That was thoughtful! I want to know what Tom's ornament looks like.)



Last weekend, I was in Washington DC for Awesome Con + sightseeing. Alex Kingston had a huge crowd at her panel & was very charming.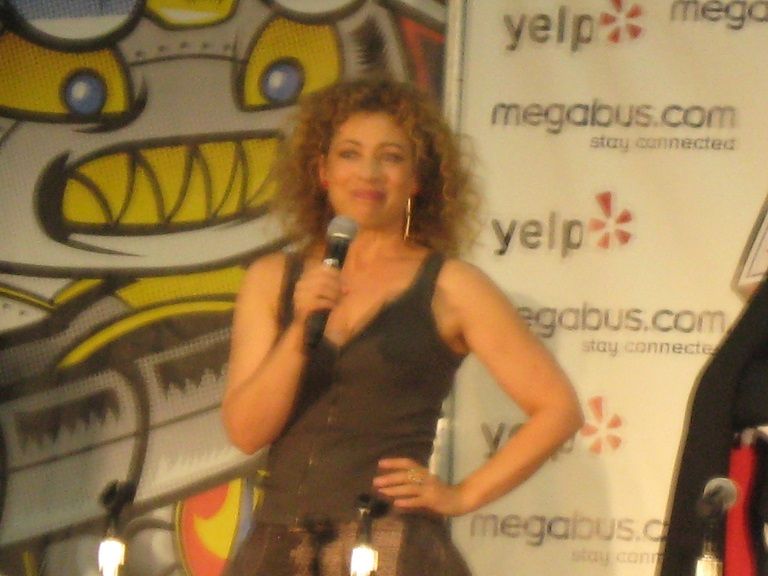 So was Arthur Darvill, who was asked to say his signature line "WHERE IS MY WIFE?" and good naturedly did so.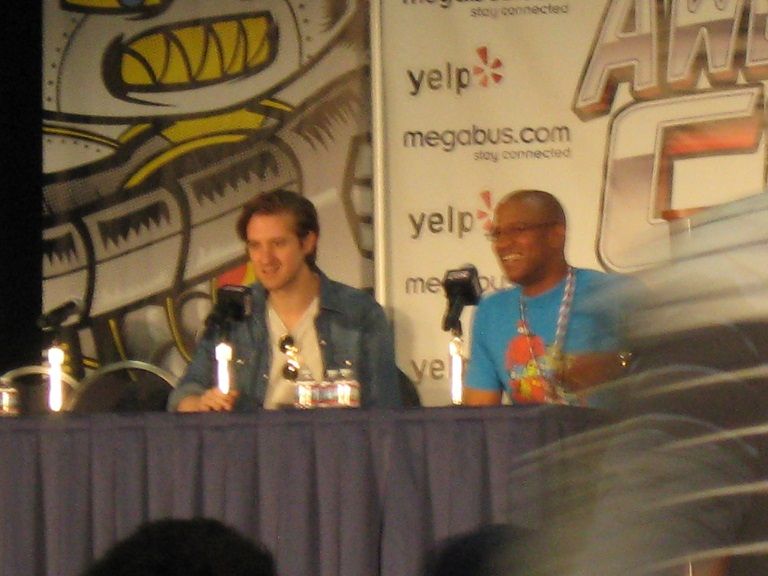 At her panel, Allison told the story of meeting Tom for the first time!

Allison:"The first time I met Tom? "Oh shit, he's so good looking!" He is really something….I saw him and was just like "HuminaHuminaHumina!" Like he's incredibly charismatic and he loves…he's very interested in people so there's something very magnetic about that quality.

"I saw him at the gym but it was really embarrassing. I was not fit and was like "I'm going to get in shape for this show!" and it was like a week before we started filming. But I marched down into the gym and there was Tom, working on his abs and I was like "Ahhhh!"

"So then I was like "I'm going to do something impressive too!" So I jumped on the treadmill but..I don't run. So I started running and I was like five minutes and was doing this (heavy breathing) and was like, "this isn't working so I'm just going to go talk to him." And I did and I was like "Hi!" (heavy breathing) "Nice to meet you."

And I couldn't catch my breath and he just stared down at me and at the end of my phrase - I don't even know what I said - goes (gentle Tom voice) "Oh! You're perfect for Chloe!"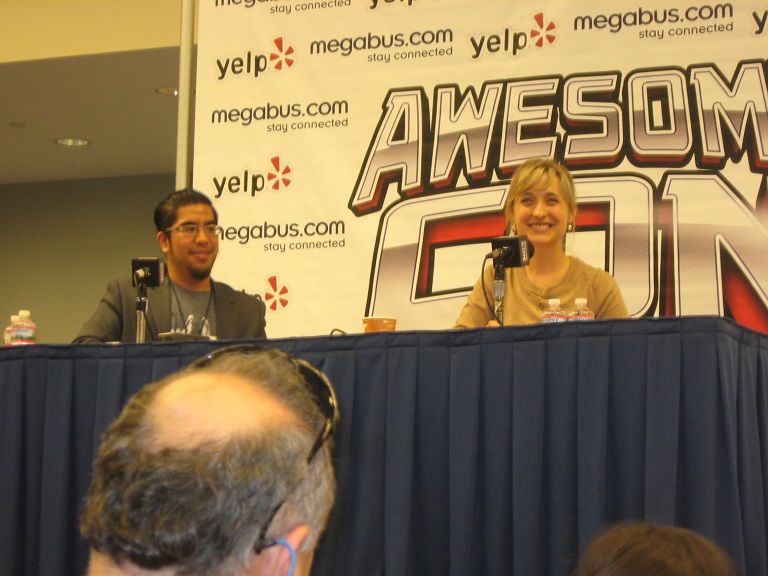 7:30 am on a Sunday is a good time to look at the White House. No crowds.


Lots of crowd at Lincoln Memorial, including schoolkids in matching t-shirts.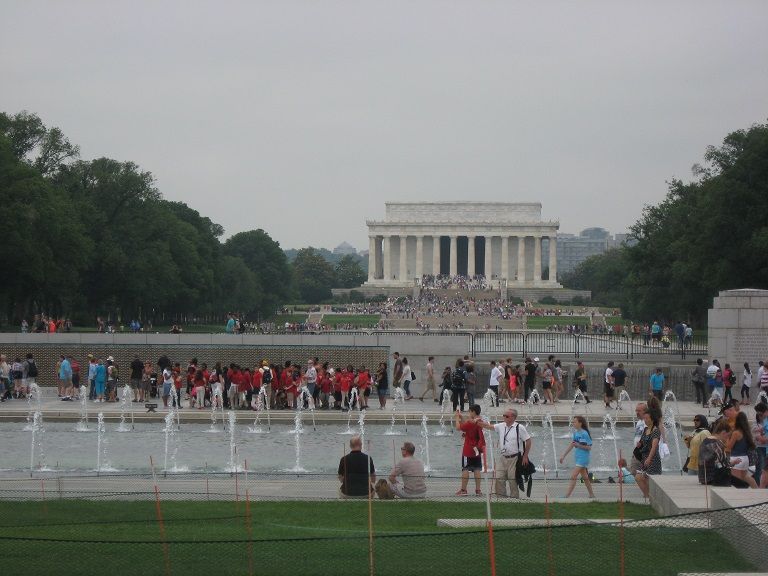 Pensive rabbit: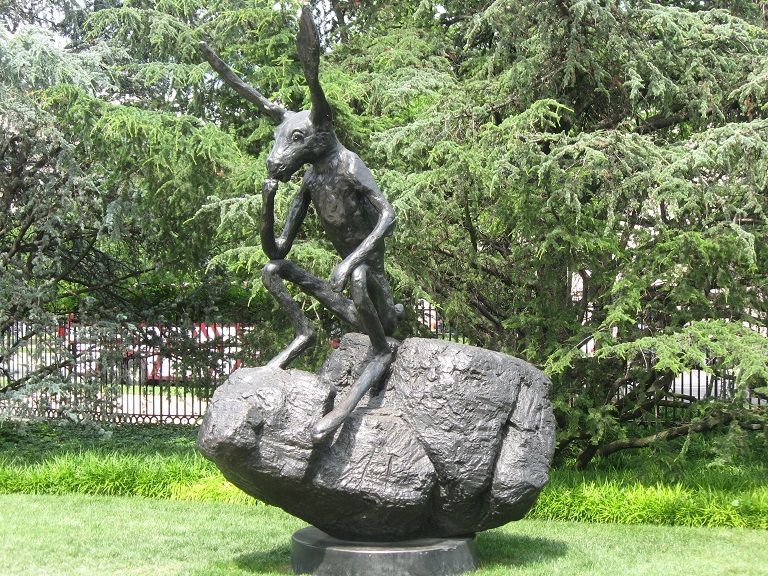 Big ass planes at the Air & Space museum: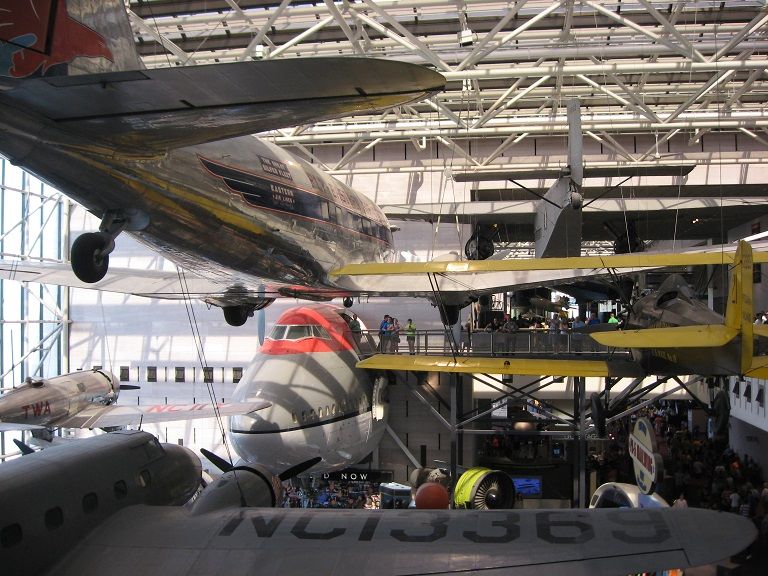 It was super-hot every day I was there....you can see the heat haze in this pic!