Just 2 1/2 weeks until it premieres in the US! If you missed the sneak preview, in the US "Impastor" can be downloaded for free on hulu or itunes. For those of us not in the US, it's trickier :( But the first episode is up on youtube. Very funny:

https://www.youtube.com/watch?v=GG7OmLp47Hg

On his facebook, Michael posted some pics from an upcoming episode. (He made sure to point out the deer is not real!)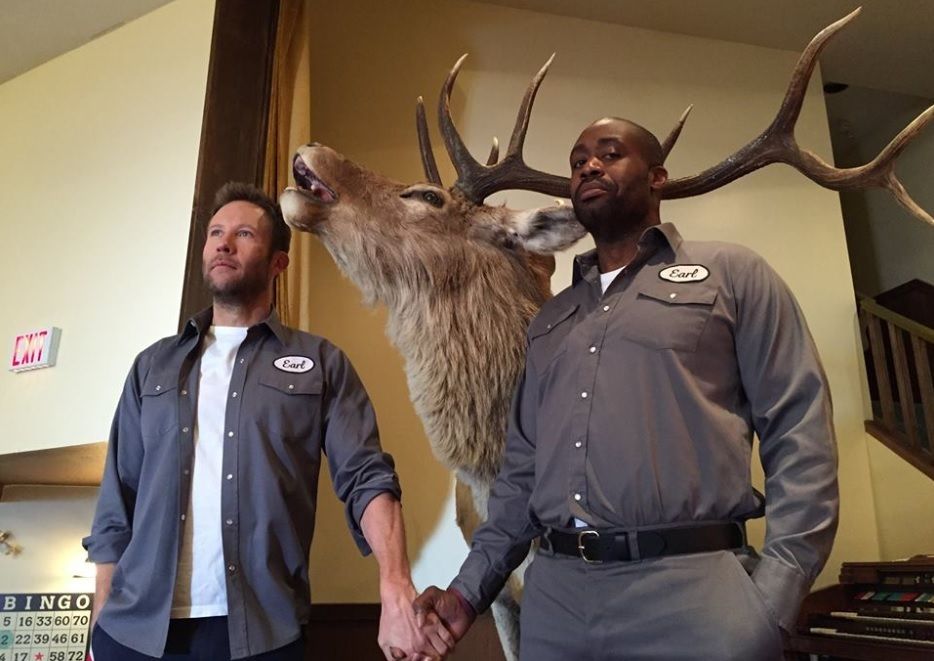 Michael's co-star here is Roger Macdonald, related to his BFF Chris!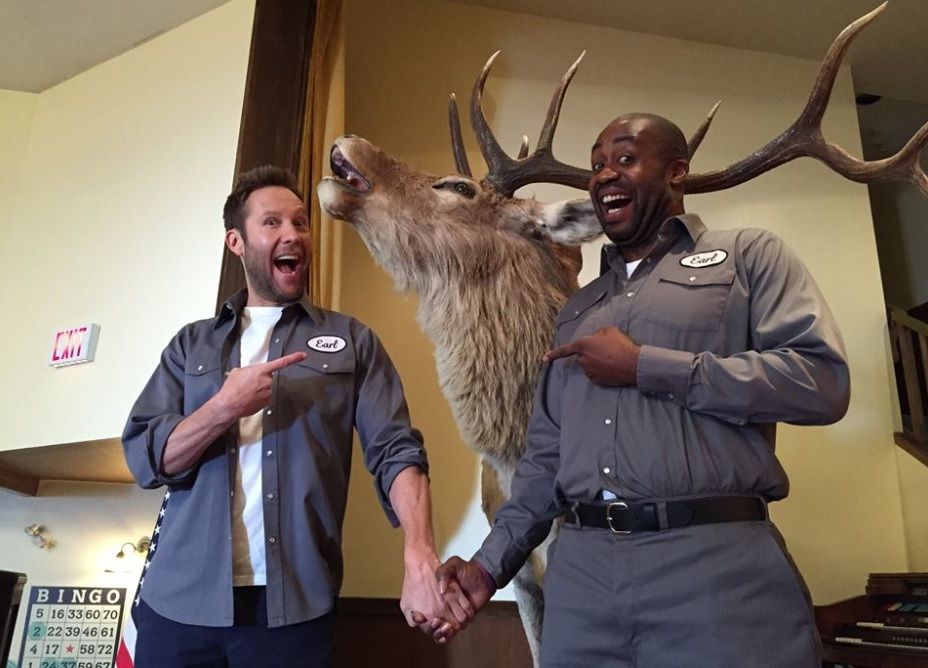 I like everything about this: forearms, expression, white t-shirt stretched across taut tummy...