In honour of Tom's 32nd, a photo I hadn't seen before (though I bet all the Tom-experts have!)

Tom hangs with Remy Zero. Thoughts:
- he's so sexy holding a guitar! Does he play? Sing duets with Michael?
- Look at his huge paws on the fret!
- Everyone looks so small next to him, except the guy in the hat!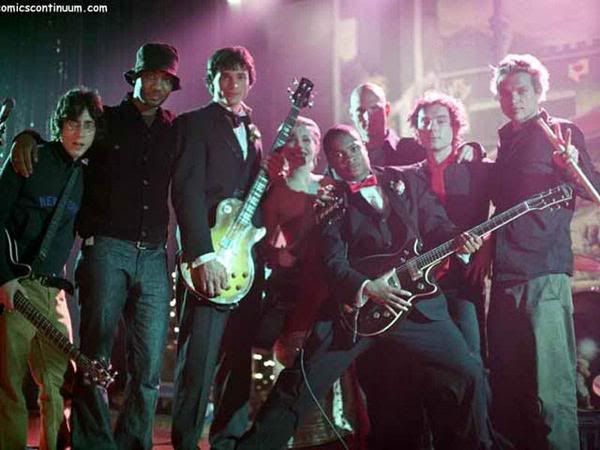 Happy birthday, Beautiful!